Services We Provide
Interesting Fact
We estimate Baker Brother Electric's crews routinely install over 3 million feet of power, data, fiber, fire, and alarm cabling per year. Since our inception, that's enough electrical cable to have circled the globe over 14 TIMES!
Energy Consumption Studies and Analysis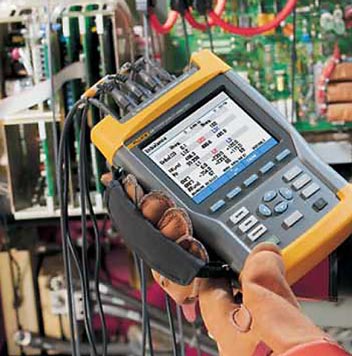 Baker Brothers has the expertise to assess the detailed information generated by Fluke® analytics to determine your power needs, potential problems during peak activity, and to provide documentable energy efficiency solutions for your operation.
Fluke® 434/PWR Power Analyzer:
Monitor maximum power demand over user-defined averaging periods
Demonstrate the benefit of efficiency improvements with energy consumption tests
Measure harmonic distortion caused by electronic loads
Analyze reliability problems by capturing voltage dips and swells from load switching